Are you looking to rank higher on Google? You know that SEO is a big part of ranking well in search engines. But it isn't just about getting links. It's also about having a good content strategy and making sure your website has all the essential web page elements for an optimal experience. This blog post will give tips and tricks to help you rank higher on Google in 2021. Keep reading!
Work Smart, Not Hard
This is something that a lot of people often overlook. They think they have to work hard and put in crazy hours to compete with the other websites on Google. This is one of the biggest mistakes you can make regarding SEO. You want your website to be the best it can be, but you don't need a million different strategies and tactics just for Google's sake.
Think about what makes sense for the user as well as yourself. For example, if someone wants to rank high on search engines, they might think they should write more content than everyone else. But maybe quality matters more than quantity. The amount of work doesn't matter nearly as much as how effective that work is in achieving goals like clicks or sales conversions.
Work smart by leveraging data-driven insights and real user behaviour signals such as click-through rates (CTR). Use Google Analytics to track these metrics and optimize content based on the data. This is one of the best ways you can work smart instead of hard because it will give you more insight into what your users are looking for rather than just blindly guessing keywords that might or might not be popular.
Get Links That Make Sense
If you're considering ranking higher on search engines by getting links, don't go out and get a bunch of low-quality or spammy links. That will only hurt your rankings because Google sees those as a sign that you're not trustworthy and can't be counted on to provide valuable information to users. Instead, focus on getting quality backlinks from reputable and authoritative sites. If you're stuck in a rut and need a handy guide that can manoeuvre around this experimental terrain, take a look at these SEO link-building companies that can help you strategise & build quality backlinks.
Also, try reaching out to influencers with large social followings and ask them if they would mention your site at a fee! This is an excellent way to get high-quality links that will help you rank higher on search engines.
Optimize Your Images
You have used a free logo maker and designed the best logo for your site. You have also gathered the best images, believing they will look good on your website. But have you optimized them for search engines? If you did not, you should optimize them because it is integral for SEO. You can optimize images by using titles and alt tags. This is an excellent way to rank them higher on Google!
Optimize for Mobile-First Indexing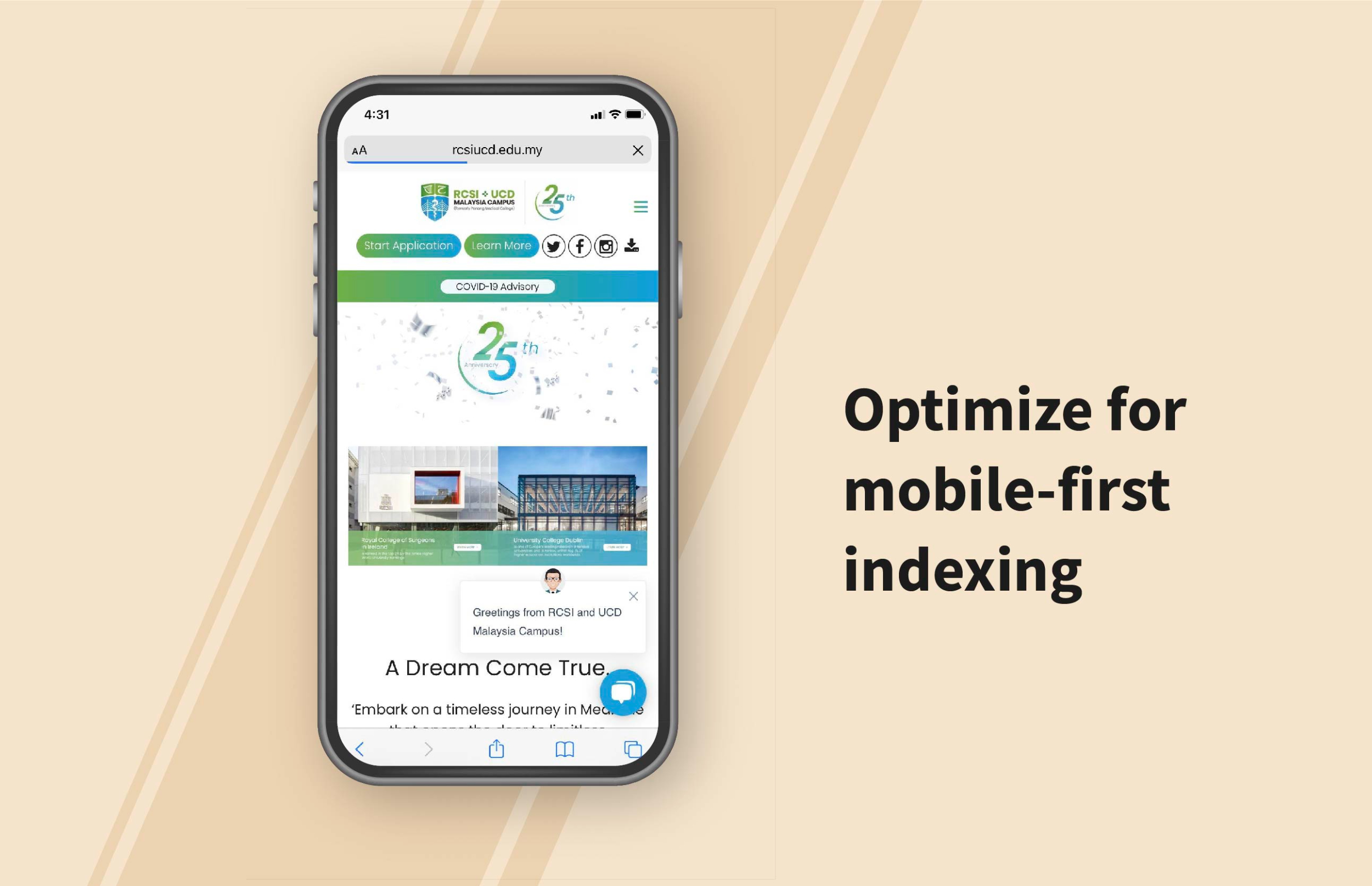 Optimising for mobile-first indexing is essential if you want to rank higher on search engines. Google prioritizes websites that are mobile-friendly over other sites in their rankings.
It is vital to ensure your site is compatible with mobile devices.
Remember that more than half of all online searches are done on mobile devices rather than desktops. In some countries, that number is closer to 80%! If your site isn't mobile-friendly, it can easily be overlooked by search engines, which means lower rankings on Google SERPs.
Quality Content Matters Most
We've already talked about how helpful analytics is when ranking higher on search engines, but there's another method that some people overlook. If you're thinking of writing a blog post, don't think so much about SEO, but think about quality.
Users aren't going to read an article full of fluff and filler words if they can find something better elsewhere with actual information! Therefore, you want to ensure that your content is compelling and high quality before publishing.
Don't worry so much about how many times a particular keyword appears in the article, but focus on why it matters for this particular blog post. Use real examples and quotes from industry experts if possible because these are powerful ways to convince readers that what you have to say, counts. If they think your writing has value, they'll come back again when there's another topic of interest! Also, don't be afraid of using keywords, but don't overdo it. Keep them at an optimal level.
Post Well and Regularly
One of the best ways to work smart instead of hard regarding SEO is to keep the content flow going! This means updating content regularly. However, this doesn't mean you post anything that comes to your mind. You need to post multimedia content that provides real value to users. This means it should be informative or entertaining.
Ensure you don't have any long stretches with no new blog posts because your prospects might choose to find value elsewhere! Google likes regularly updated websites because it means they're constantly working hard to provide fresh content for their audience.
Leverage the Competition
When it comes to SEO, you need to learn how to leverage the competition. By seeing what keywords your competitors are ranking for and studying their strategies, there is a good chance that soon enough, you will be able to apply these same techniques!
When using this tactic, make sure not to copy others too much because their information may be inaccurate or may run the risk of becoming duplicated information, which leads to plagiarism. Instead of trying out everything someone else does to follow in their footsteps, try doing one strategy at a time until it's perfected before moving on to another method!
Consider Long-Form Content
If you want to rank higher in search engines, then long-form content is your best friend! Search engines love websites that offer their readers high-quality content; the longer it is, the better. However, this doesn't mean all your content needs to be long-form! You can get away with posting shorter articles, but it is best if they are in-depth and offer valuable information to readers.
Increase Your Social Media Presence
When trying to improve SEO for a site, social media presence should not be ignored by any means! One of the easiest ways to accomplish this is by using hashtags related to your niche when sharing images from your website across multiple platforms such as Facebook, Twitter, Pinterest, Instagram, Tumblr, and more. This will increase brand awareness and drive traffic back to your site!
Optimize for Voice Searching
If you want to rank higher on Google, you'll need to learn how to optimize for voice searching. If you're unaware of what this is, then it's time that you learned. This is because it has become quite popular recently and will only continue growing as the internet trends towards mobile devices. With voice search optimization, people can search by verbal commands instead of typing them out, making searching for precise information easier and more challenging.
When optimizing for voice search, your keywords should be based on what people might say, not what they might write! Optimizing these types of terms can help increase rankings if done right!
Final thoughts on SEO
SEO is tricky to work with how often the rules change from browser to browser, but it doesn't have to be! By following these tips and tricks, you will easily rank high on Google's search. Make sure you follow them to the letter, and you will see results soon!
---
Author Felix Jean
When not writing blog posts, Felix Jean plays the guitar and goes bungee jumping with friends. His writing is focused on technology, design and online e-Commerce. He's a graphic designer, too; he likes to dabble with Adobe Illustrator to create designs for friends and colleagues.
---