Super Pro tips for hashtags
Our team just watched the Avengers End Game and we're definitely still in the mood for Avengers. let's get straight into it before we get "snapped" away and dive in the realm of the hashtags game. Today we will explain to you the best approach for you to do your hashtag, but before we dive in, let us understand what hashtags are.
#1
What are hashtags and why is it important?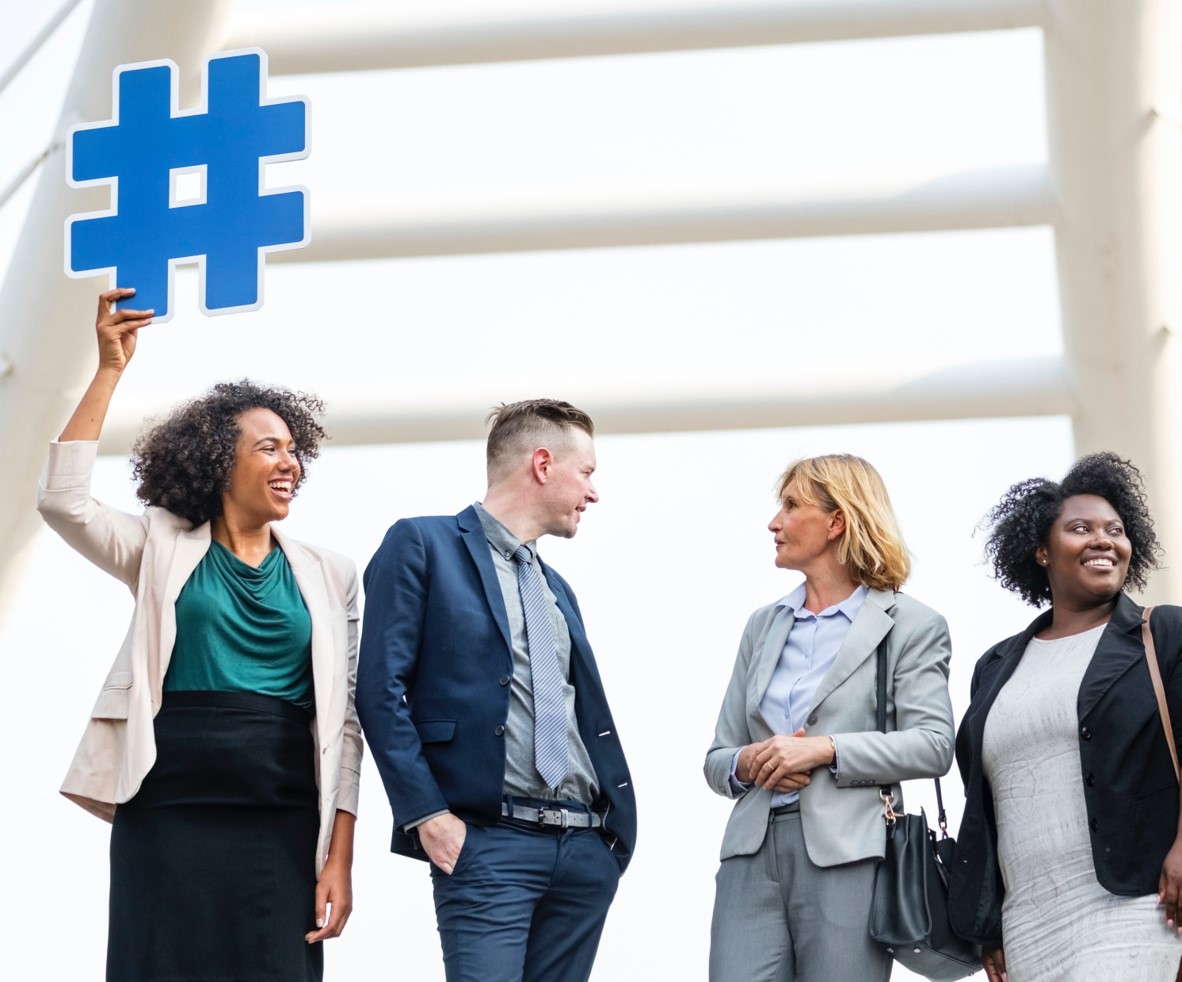 Hashtags were first used on Twitter in 2007 as a method of indexing keywords to help facilitate good search results. Since then, it is being used on most of the social media platforms as a tool to group the contents on the platform. It is now an important tool to provide content that is well organised and could be used as a discussion and viral content. Now, most of us here have probably been exposed to hashtags and know a little about them, but, the age-old question marketers always asks is "do hashtags really work?". Well, it depends on the way we use the hashtags and the social media platform itself. Different social media platforms have different algorithms for hashtags. In this article, we will learn the best way to use hashtags on different social media.
#2
Don't spam hashtags on Facebook
While Twitter has been using it since 2007, Facebook support on hashtags was only available starting 2013. Before that, the hashtag was not a thing on Facebook, and even now hashtags are not that crucial on Facebook in conveying message or indexing content.
Twitter and Instagram offer hashtag search capabilities on their platforms. However, Facebook does not seem to offer the same service which is a bummer for anyone looking to market their business better on Facebook. It is not all that bad for Facebook marketers though. Although they don't utilize hashtags as much, they use keywords based on the post content in their search algorithm similar to the way Google rank websites based on keywords. The only way for you to find the hashtags is by clicking on the hashtag itself, then it will find related hashtags.
Facebook analytics shows that using hashtag has a negative effect on post engagement. There are other opinions by marketing gurus that suggest using one to two hashtags to increase post engagements. Marketing experts also said that hashtag on Facebook could be used as a means of promoting an event or campaign. Whatever the case, play it smoothly with the hashtags on Facebook by keeping it minimal and relevant.
#3
Spam hashtags on Instagram
If you don't know by now, Instagram is a brand belonging to Facebook. While Facebook doesn't much care for hashtags, Instagram, on the other hand, loves it. Being a photo-sharing platform, Instagram relies on hashtags for others to be exposed to post with similar interests. This allows anyone who would like to increase the exposure of their Instagram post or page to increase reach and engagement, assuming you're using them correctly. The Instagram hashtag process is similar to Twitter, hashtags are used to sort and label related topics, and users can easily search a hashtag topic to view relevant posts and even follow the hashtag to stay updated. The limit for hashtags on Instagram is up to 30 hashtags. Which some expert believe having the full numbers of hashtags could be beneficial for your brand building on Instagram.
There are other experts that think otherwise and that keeping the hashtags at a limit of 5-7 will be more straightforward for the audience to consume contents. Having more hashtags will also help with the engagement but keep in mind that having too many hashtags may make it seem like you're trying too hard. This all boils down to preference.
#4
Instagram hashtags do definitely work
It's a common way for a brand to use relevant hashtags to increase reach into their target market. One of the ways that you can build your brand is by checking other Instagram Influencer's hashtags. An alternative way to find the best hashtags is by using online tools like hashtagify or hashtags.org. These online tools will help you find hashtags that are relevant to your brand.
Our suggestion is to try using as many hashtags and work towards your best hashtags that suit you. Stay updated with the latest trend on hashtags and consider using it for your Instagram marketing strategy.
#5
Twitter
Twitter started what we would like to call GoH – Game of Hashtags (Sorry, we just had to. We're also in the Game of Thrones mood with the series coming to an end!).  Hashtags are essential for them to categorise content on their platform. The reason behind the use of hashtags is because the timeline on Twitter moves extremely fast and they need a way to group it so that tweets are easily searched and that's where hashtags come in. Users will often follow and discover new brands via hashtags. Try to limit your hashtags to two or three which should be sufficient in indexing the content. Just be mindful that the content needs to be closely related with the hashtags having an unrelated hashtag will hurt your engagement. Twitter has a 140 character limit, strategize your tweet carefully. Again, be careful to avoid overloading your tweet with too many hashtags, because adding more than two hashtags has actually been shown to decrease engagement
#6
Pinterest
Pinterest does not actively encourage hashtags, even though some experts believe that hashtags can aid in helping your content rise in search results. Instead, hashtags on Pinterest should be used as a way for you to promote a campaign or event. The optimal usage of hashtags on Pinterest should contain no more than two hashtags.
#7
LinkedIn
LinkedIn is a corporate social platform where business professionals can share related content. Think of them as work-related Facebook. Unlike Facebook, they do consider hashtags in their search algorithm. LinkedIn has come out with an article stating that adding hashtags helps surface your article to members who may find it relevant. Hashtags act as keywords that help people understand what type of article you've written. Hashtags work better when sharing articles compared to a normal post. Keep your hashtags relevant to the article content on LinkedIn and chances are you will make it to the top with your brand.
#8
Your take!
Using hashtags in your social media posts can significantly increase awareness and engagement. Hashtags are also a very effective way to build your brand via promotional material, announcing new products, or just generating interest for your business. It can also help you find the right audience. Be sure to utilise the power of hashtags so you get the most out of your efforts.
There will always be new ways to strategise your digital branding, we'll try our best to keep you updated on the trends. If you like this article, you will love our other articles, check us out at KodeDigital.Expert. If you haven't already, follow us on our social media and stay tuned to tips and tricks on all things digital.