On our last post, we talked about what is digital marketing and how it can improve your business. Let's have a short recap, Digital Marketing is a way for businesses to communicate with a bigger audience on the internet. It is where you tell your audience on what services you provide or the products you have that can benefit the customers. This week we will dive a little deeper on the strategy for digital marking, specifically on Social Media Marketing because as recorded by statistica, 2.62 billion people are on social media in 2018 and are expected to grow to 3.02 billion by 2021. We are living in an era of access economy, where everyone is connected, so every business should take this opportunity to engage with their audience. In this article, we will be explaining the strategy that you can use for your social media! Let's get into it.
Start with your products
Do a little research on your products, it does not have to be comprehensive, at least you know your target consumers. Let us introduce you to 4Ps it is a widely and frequently used term in marketing, the 4Ps are:
#1
People or Place
Understand your target market. If you are selling online that would easy, but if you want to lead the customers to your physical store then you must strategize in a different way.
#2
Product
Is your product new to the market? Is it an existing product? This way you can understand what the current market is and how to position yourself in the market.
#3
Promotion
What kind of promotions can you offer to your consumers? If you're overstocked, it's the perfect time to sell at a discount. Every consumer is always finding the best price on the market.
#4
Price
How does your price compare with others in the market? There's a fine line between price matching and undercutting the market.
These are the basic research that you can do to understand the market, there is more comprehensive research on your products. For now, this should be enough for you to sit down and come up with a digital strategy.
Next, it's time for you to set your Digital Marketing objectives
This is easy, but you'll have to carefully pick what is the best objective. You'll have to carefully plan our resources to optimize your time, effort and money, Here are some suggestions that we can provide you in setting your objectives
#1
Increase brand awareness
We want people to know your brand, so your objectives here is to reach as many people as you can with your allocated budget. We will talk about the budget in the next article.
#2
Increase more sales
With this objective, it's not about reaching out to as many consumers as possible but more on to finding the right market or people that are interested in your services or products.
Once you've had your objective, we now need to identify which social media platform is suitable for your business
There's multiple social media platform that you can market your business on, but, let us have a run through of the top five which currently have the biggest users. Each of these social media platforms caters to the different type of users, age, social demographic, race and many more. Here are the top 5:
#1
Facebook
Currently, it has about 1.74 billion active users, this number will increase in the future. Even Facebook has its own initiative to give free internet to those hard to reach place just to increase its users. A bigger audience means a bigger reach.
#2
Instagram
A social media where you share only pictures to the audience. Now it has 1 billion active users and because it is also owned by Facebook, they tend to share information between the two platforms creating a synergized marketing tool at your disposal. Instagram user's age demographic is lower than those on Facebook. Most millennials prefer to user Instagram rather than Facebook.
#3
Twitter
With 321 million active users, if the product or thing that happens in twitter got picked up or became tweet famous, it can spread very fast. This is what is known as viral marketing. Twitter is a platform where people update news or story that happens in their respective country. Brands like KFC, Apple, Samsung use twitter as a means of engagement to stay connected to their loyal
customer base.
#4
LinkedIn
Crafted to be a corporate social networking platform, LinkedIn has an active user of 500 million. It is not meant to promote products, but it is a great way for businesses offering services to get in touch with other businesses. LinkedIn tends to be regarded as a professional networking platform, so if your business offers services, chances are you can find you're a decision maker/influencer to pitch your services to.
#5
Youtube
There's a wide consensus in the general public that YouTube isn't a social media platform, but it is categorized as a social media platform. With YouTube being a video sharing platform, a business can share, educate and update their audience easily. It also the second most use platform after Google search.
You have chosen your social media platform, now it's time for us to curate your message.
Curating is a process of writing a post or status regarding your brand. It is your way of communicating with your audience and customers, well it can be in writing or pictures. It's up to you on how you want to engage. We'll give you 2 strategy to engage with your audience.
#1
Hard Selling Post
This type of curation is where you emphasize on the products, you tell the public how good is your product, how it is the best in the market. A drawback about hard selling is people tend not to click it unless you have a really good product and the price is right. Let's say you are having a crazy promotion on the product then hard selling would probably be suitable in that situation. For example, Our best quality earphone is now on sale! Pick it up at only X XX price with free delivery!
#2
Soft Selling Post
We can say it is a way of subliminally selling your product. A form of indirect selling without by giving your consumers a sense of ownership of your product. Creating an imaginary setting on which they'll be able to enjoy your products. For example A Sunday morning with beautiful music. (Accompanied by an image of a person wearing your earphones)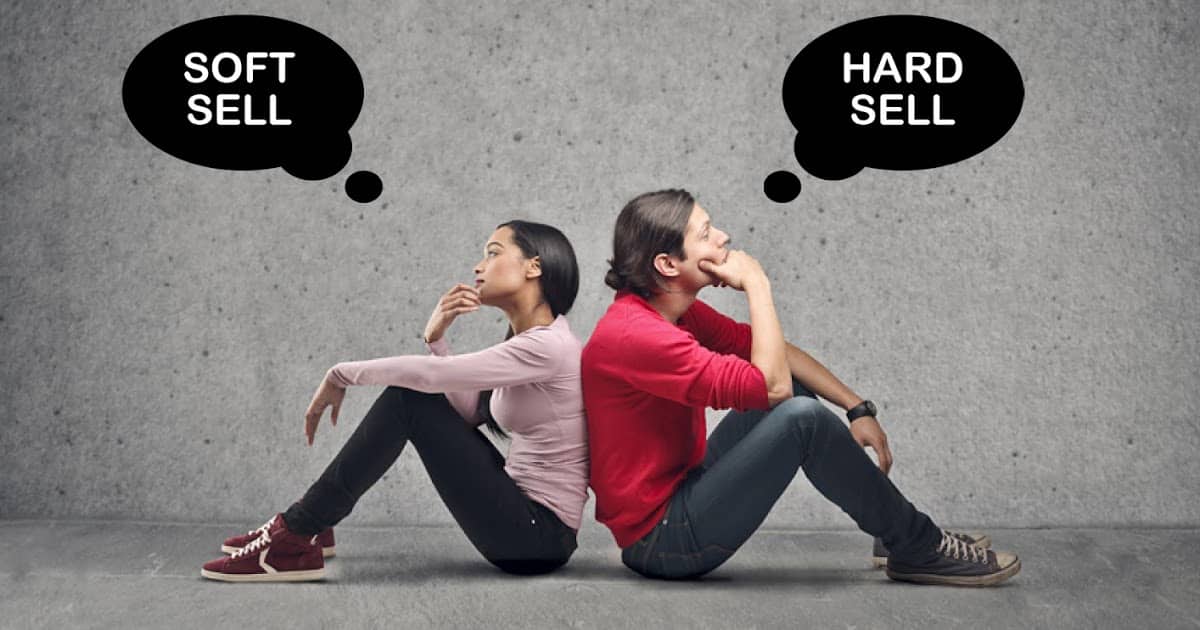 The last tip for digital marketing is to constantly stay engaged.
It is important to consistently update your social media platform of choice with content. This not only keeps your customers updated with your brand but can help you rank higher in the search bar over your competitors. Most social media platform these days track their user's behaviour, so they will actively promote content based on the user's past behaviour.  Take Netflix for example, they show you content and movies based on your previous selections of movies you've watched. This is the same for YouTube and other social media platforms.
Hopefully, with the tips and tricks mentioned above, you'll have a good idea of where to start your digital journey. If you would like to have a better understanding of how to strategize your business and maximize your resources, call us up and digital experts will help you with your digital journey.
If you like this article, please like and share. If you haven't already, follow us on our social media to stay tuned to tips and tricks on all things digital.