Improve Work Efficiency with Free and Easy Organisation Tools:
In today's fast-paced business landscape, small and medium-sized enterprises (SMEs) need every advantage to stay competitive. Thankfully, there is an array of productivity tools available to streamline operations and boost efficiency.
As an SME ourselves, we're growing in services and team size. But things get harder when you have more people to communicate with, more projects to manage, and more clients to update.
So, whether you are starting up a businessor have been growing for the past couple of years, here are some of the tools we found along our growth journey that are essential to our everyday productivity. In this quick article, Kode Digital will be sharing (based on our experiences) five essential tools that SMEs can leverage to enhance productivity across various aspects of their business.
1. HubSpot for Sales and Marketing CRM:
What is HubSpot? How can CRM help my business?
Efficient customer relationship management (CRM) is crucial for SMEs looking to grow their sales and marketing efforts. HubSpot provides a comprehensive toolset that streamlines lead generation, customer engagement, and sales pipeline management.
By leveraging HubSpot, SMEs can effectively track and nurture leads, automate repetitive tasks, and gain valuable insights into customer behaviour. This not only saves time but also enables businesses to make data-driven decisions to improve productivity and grow revenue.
One feature we found useful with HubSpot is the reporting tools. You will be able to plan your Sales Pipeline, Forecast Sales and see your sales team activities. HubSpot is also well-supported and offers a ton of integration options. A few of these options include integrating marketing leads from other platforms like Facebook and Instagram Ads (Meta Business) and Google Advertising (Search Engine Marketing, PPC, SEM) sources.
They make it simple for you to identify where your leads are coming from and how they're interacting with your website/content (your conversion point) and know, specifically, which pages they're viewing on your website.



HubSpot offers these handy tools that let you give your customers/clients a more premium customer experience by keeping track of all your communications in one platform. As a growing SME, you will quickly find that as your customer base grows, you may need help keeping track of all the information and history of your communication. Let's face it, we have all been there where we may have forgotten our last conversation with a client or maybe even mixed them up with another client. So the best way to manage that is to manage all your communication history on one platform like HubSpot.
HubSpot integrates with Gmail/gSuite (another tool to utilize), so all your email communications are automatically tracked and recorded on the platform. The only downside, I guess, is that you would have to manually enter and track phone calls through WhatsApp or LinkedIn Messages. On the flip side, you can even keep track of meeting notes and set next action tasks for yourself to follow up or do what you need to ensure the sale closes or keep the client up to date with necessary reports.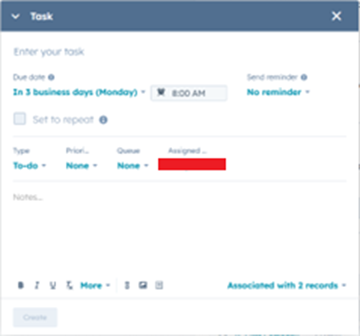 Honestly, there are a ton of other features from HubSpot that help businesses leverage their productivity. So, it should not surprise you that it comes highly recommended by the Kode team. Another plus point for HubSpot is that they offer free accounts, albeit with limited features, that you can check to see if it fits your business.
2. Jira Software for Project Management:
How can project management tools help my business?
Effective project management is vital for SMEs to juggle multiple tasks and teams. Jira Software offers a robust platform for planning, tracking, and project collaboration. With features like task assignment, progress tracking, and customizable workflows, SMEs can efficiently allocate tasks, prioritize work, and consistently meet deadlines. Jira's intuitive interface and seamless integration with other tools enable SMEs to streamline project communication, eliminate bottlenecks, and optimize overall productivity.
In our initial years of starting up, Kode went through a few phases when it came to project management. We started with a small team, so it was easy to keep track of our tasks on an Excel spreadsheet. If you are reading this, you likely have also done the same.
Sure, the system works for teams of 4-5 people. Keeping everyone aligned on the same project and tasks. But what happens when you have 10 people and 30 projects operating simultaneously? As I said, we went through a few phases and a few tools like Trello and Asana, but we finally settled on utilizing Jira Software – and got really good at it.
With Jira, we now create different kinds of Projects based on the services your business offers. As a digital agency,
we offer services from Website Development and Maintenance, Digital Marketing Management, and Design and Branding services. All these services have different project planning requirements. That's where we utilize the templates available on Jira that cater to each project type.
For example, Kanban is great for website projects that last anywhere between 1-3 months. Scrum is great for larger, more complex projects like huge event setups that may last anywhere from 3-6 months or longer. You even get the options for Marketing, HR, and Finance project management templates that you can use to visualize and manage your team's activities and performances.


For us here at Kode Digital, one of the key benefits of using Jira is the ability to align different departments to the same project goals and timeline. You can create project pages to identify the team involved in this project and plan out the "Roadmap", Jira's simplified version of a Gantt Chart. So needless to say, whether you need it for Software, Service, Marketing, Product or Work management, Jira has an easy-to-use platform to easily manage all your projects.


Just like HubSpot, they have free versions that you can utilize to try and see if Jira suits your business needs. The great part about Jira is that you only upgrade once your team grows, so this is a perfect solution for small agile teams that may be working remotely.
3. Google Workspace for Email, Meetings, and Workspace Sharing:
Why use Google Workspace (G Suite)?
In today's digital world, efficient communication and collaboration are essential for SMEs. Google Workspace (formerly G Suite) offers a suite of tools, including Gmail, Google Calendar, Google Meet, and Google Drive, that seamlessly integrate and enhance productivity. With secure and reliable email services, real-time collaboration on documents, video conferencing capabilities, and cloud storage, SMEs can streamline communication, reduce unnecessary meetings, and foster efficient teamwork. Google Workspace empowers SMEs to work smarter, not harder.
The above explanation on the tool is basically all the reason we need to subscribe to Google Workspace. Firstly, you get access to a shareable online Drive space that's perfect for team collaboration of all sizes. As a digital agency, this works great for us by sharing links among different teams working on the same project. Not to mention you get access to Google Docs, Sheets and Slides which are heaven-sent if you do a lot of cross-team collaboration.
Whether you're drafting an agreement for a client, building a chart on Sheets or creating a kick-ass presentation for a prospect, Google Workspace has you covered. A neat little plus is that Google Slides allows for plugins and extensions to help you create better presentations. You can connect or install Ai tools to help you speed up your work.


Google Workspace also comes with a plethora of useful tools, such as Google Calendar, Google Tasks and Google Meet. Want to create a meeting with your client, simply send them a calendar invite, and it'll automatically come with a Google Meet link that anyone can join in. There isn't a time limit to your meetings as well. Within Google meets itself, you get even more tools like Google Jam (Whiteboard Space) and even connect it to tools like Miro (we'll cover that later).


Want an efficient way to communicate with your peers, manage your work documents/assets, or organize your daily calendar and tasks? Then Google Workspace is something you should consider. Trust us; you'll save time and money with one platform to manage it all.
4. Miro for Team Planning, Idea Mapping, and Visual Collaboration:
How Miro helps with site mapping and project management.
Innovative SMEs recognize the importance of visual collaboration and brainstorming. Miro provides a digital whiteboard platform that enables teams to brainstorm ideas, create mind maps, and visually plan projects. With Miro's intuitive interface and an extensive collection of templates, SMEs can foster creativity, capture ideas, and organize thoughts effectively. By leveraging Miro, businesses can enhance collaboration, streamline decision-making, and improve overall productivity.
By now, you're starting to get the idea. In this modern day and age, any tool that allows you to collaborate remotely really increases your efficiency. Both in terms of data delivery and transparency. Miro is one of those tools that may be useful to some entrepreneurs and SMEs who do a lot of brainstorming and ideation. Like Jira, Miro has templates readily available for users to start with. So even if you are not familiar with using these tools, they have already made it easy for you to learn by having templates readily available.


Ironically, you can also use this for project management by creating a Kanban board, but honestly, Miro is not explicitly designed with Project Management in mind. They have been developed and designed with the simple notion of creating a collaborative environment that allows all users to input their ideas and create a visual representation of the collaborative ideas.
At Kode Digital, we use them primarily for brainstorming, ideation, storyboarding and site mapping. It is honestly one of the best visualization tools out there for project ideas and mind mapping. Here's a simple representation of a marketing campaign created on Miro. It was simple and easy and gave the team an overall idea of how the campaign needed to be executed.


Granted, you can do the same using PowerPoint, but we would argue that PowerPoint simply does not have the interactivity and usability that Miro does. On top of that, check out the images below for the crazy number of templates available to choose from.
So if your team frequently does brainstorming and planning, then Miro might be a tool you should try today. Like the other tools recommended here, you can try their platform for free. The catch is that free accounts can only create up to 3 boards at a time.
Perfect for small start-ups.

5. WordPress Websites for Easy Online Website Management:
Create an easy-to-use website blueprint with WordPress
In today's digital age, having a professional online presence is crucial for SMEs. WordPress, a popular content management system, offers an easy-to-use platform for creating and managing websites. With its extensive range of themes, plugins, and user-friendly interface, SMEs can quickly establish an online presence, update content regularly, and engage with their target audience effectively. WordPress empowers SMEs to take control of their website management, reducing dependency on external developers and increasing operational efficiency.
Last but not least, your website. Any business or start-up today will definitely be looking to advertise digitally. An online website is almost always necessary for any business looking to expand and create a mark in its respective market.
Here at Kode Digital, we practice what we preach. We don't just recommend it to our clients; we use it ourselves. Rather than creating our own CMS like most development agencies, we make use of WordPress's large community to our advantage. With a large supportive community, you can access readily available functions and features that can be upgraded anytime.


Not only is WordPress easy to use, but you also have a myriad of plugins and extensions that can solve almost any of your functional or business needs. Some are free plugins, and some have annual subscriptions. All you need to do is search online for a plugin that solves your functional requirements. You have plugins that range from Payment Gateways to CRM (yes, even a CRM – a simplified version) to Invoicing and Quotation systems.
Honestly, WordPress allows people who are not tech savvy to be able to actually manage their business website. If you have the time and patience, then WordPress is the perfect tool for you. Alternatively, you could always engage agencies like us to help set it up for you while you learn to manage the website on your own.
Upgrade your Business with the right Management Tools.
In a world where time is of the essence, SMEs must leverage productivity tools to optimize their business operations. HubSpot, Jira Software, Google Workspace, Miro, and WordPress are just a few examples of the valuable tools available to enhance productivity. By adopting these tools, SMEs can streamline sales and marketing, manage projects effectively, improve communication and collaboration, and establish a strong online presence.
Embracing productivity tools is an investment that pays off in increased efficiency, growth, and overall success for SMEs in today's competitive landscape.
---