Are you ready to bring your brick-and-mortar store into the world of e-commerce?
Incorporating an online medium to complement your brick-and-mortar stores is a fundamental digital marketing strategy or, in this case, an e-commerce marketing strategy to boost your brand, significantly impacting your business growth. And with the possibilities of cost-effective solutions and insightful platforms, it's now easier to start.
Why e-Commerce is essential for your business
In 2021, the e-commerce business garnered about USD5.2 trillion in sales. They're expected to reach $8.1 trillion with 56% growth by 2026 (Statista). Millennials make 54% of purchases online, and businesses provide convenient logistic solutions. Due to the pandemic, people are more driven toward online shopping platforms.
Store representatives used to be the front line of the buying process. But recently, consumers have preferred to make buying decisions without the assistance of a store representative. Often, a purchase starts with online research and then visits the physical store to make a purchase. Or conversely, a purchase may begin with a shopper assessing the product in-store but making the purchase online. Moreover, with the predominance of digital devices, consumers can conduct their online research and price comparisons before visiting the store.
But how can a business navigate this experience and maximize its resources? How do you integrate your physical store into online shopping with maximum efficiency?
What to know before starting an e-commerce business
This article will give you more insight into what e-commerce is and why your business needs one.
Let's get started.
1. Selling your products on social media or third-party platforms

Provided that most people generally search for businesses on the internet, your business should also consider creating an online presence. You should have a Facebook page containing your address and contact information. A short description of your product or service offerings is also mandatory for the eyes of customers. If you decide to sell your products or services online, you can begin by setting up a Facebook page. Or, you can sell via Lazada as a third party. It is all pretty simple and is a cost-effective way to get into online sales.
Difference between marketplace and e-commerce
There are two categories of e-commerce websites, and they are broken into the marketplace and the e-commerce website. A marketplace is defined as an e-commerce site where products are provided by several different third-party sellers and are processed by the marketplace operator. A marketplace is a platform for businesses to sell their products online without the need to create their e-commerce site.
Marketplaces like Lazada, Shopee, eBay, and Mudah created a convenient platform for small businesses to set up their digital store, with the marketplace handling the online transactions for you. Most markets even offer shipping and logistics services for their sellers. From the sound of it, a marketplace seems like the perfect place to set up your online business, but with all these services come charges. Some marketplaces charge a percentage of all transactions, while others have yearly renewal fees to maintain your online store.
Specialized e-commerce is an original platform you host, build and design yourself. Digital marketing comes in handy to drive traffic to your website. In addition, you have to handle all the sales and processing yourself. Specialized e-commerce is like your virtual storefront where you conduct your business online.
2. Create a user-friendly website
A business needs to set up a user-friendly website design layout as an online store. It is vital to transition a retailer online effectively; it is indeed the platform for your business to manage customer transactions. Furthermore, an e-Commerce site offers you the capability to make money while you sleep since online stores are open 24/7.
Online stores are not just places for shoppers to search for and acquire goods; it is one of the most effective assets you need to develop and expand your brand online and offline. It is in the retailer's best interest to invest in custom design website to avoid poorly structured and problematic domains that will lower your rank in SERP (Search Engine Result Page).
3. Prepare a digital marketing strategy
As of January 2022, there were 29.55 million internet users in Malaysia. An online store and digital marketing can help you expand your brand. Reach out to more crowds and increase previously untapped markets.
Much like how your physical store would require marketing and exposure to raise brand awareness, a digital store provides a more accessible platform for you to market your business. If your website is equipped with e-commerce, purchasing a product is just a click away. Showcasing your product online will increase the sales opportunity, and it can show the audience why your product suits them.
In addition, optimizing your website SEO will increase the chance for your website to rank top of search engines like Google. Promotion through social media platforms also will be easier as you can lead traffic from the platform to your site. Keeping your website active will drive more traffic to your business
4. Why you should focus on customer satisfaction
Whether or not you have an online presence, the most excellent way to compete with online stores is to construct long-term relationships with your customers. One of the ways to achieve that is by offering exceptional customer service.
Customers like the sense of familiarity. Being called by their first name, getting a welcoming interaction with a store representative, earning personalized service, and believing their desires are being met are ways to keep your customers coming back.
For instance, a decent store representative in a clothing store can benefit a customer by assisting with fitting, sizing, appearance, matching, care, and clothing maintenance.
Without customer support or the ability to try on an item first, the only option for a shopper is to make an order for an item and hope that it fits perfectly; otherwise, send it back by return shipment.
5. Unified customer experience across channels
You probably discovered omnichannel marketing, which means communicating with customers with a unified message, voice, and brand for your business across all channels, in-store, on your website, or on social media. It's not accessible but is highly effective when you get it right.
Begin with creating a deep understanding of your customer's demands and desires. Then, develop consistent branding, messaging, and service benchmarks across your digital and physical assets. Make sure that your marketing is all aligned across channels and platforms.
The last piece of the puzzle is ensuring your staff is on track with how you want them to deal with customers. Inform them about how you accumulate emails and advertise your cross-platform marketing campaigns.
Physically communicating with your customers takes a lot of effort and time. An online store makes things a little easier as you can display all your product information on your site. Although there might be a decrease in human interaction, making a purchase will be faster and more efficient on e-commerce sites.
These days customers appreciate the convenience of online shopping more than spending hours browsing a physical store. People are now making purchases over the Internet during their free time. Your site also gives you a platform to educate your customers on your products. All you need to do is to include a section for blogs to explain further or share the benefits of your products.
6. Develop an email marketing strategy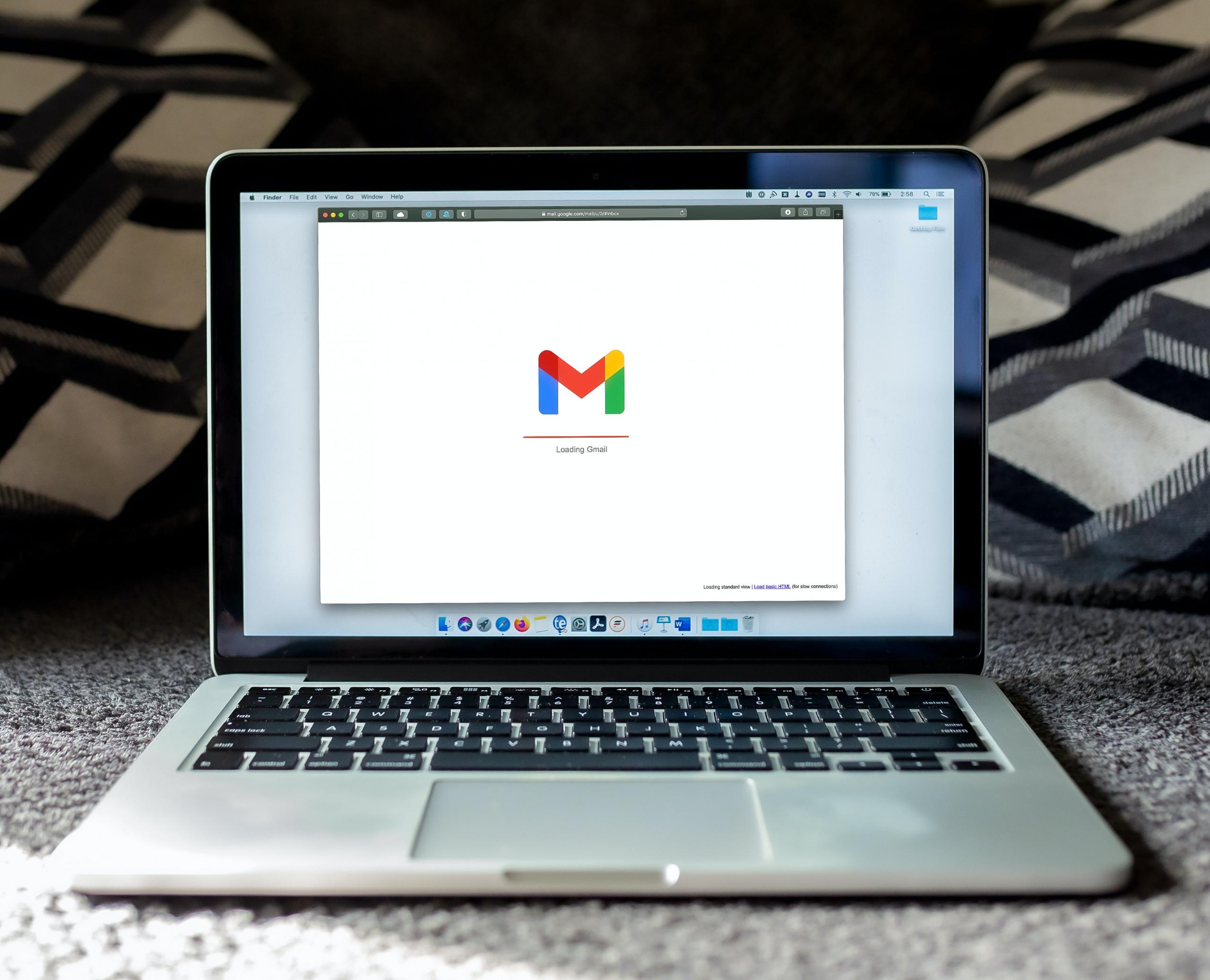 Email marketing is a remarkable advertising tool for any digital brand. It is handy for e-commerce businesses since it enables brands to communicate directly with leads or customers using the data accumulated from their physical and online stores.
Meg Nanson, a writer from Volusion, mentioned that while many brands neglect email in favor of other popular channels like social media, the value per dollar spent on email continues to overshadow most industries. The ROI of email marketing for e-commerce is approximately 3,800%.
For example, if you give 5% off on your products or services, creating an insightful email marketing campaign can help drive more sales. If you are building an email strategy, remember not to neglect leads, as most e-commerce platforms will gather emails from customers who purchase their products. But what about visitors yet to buy after viewing the product?
Adding conversion points through pop-ups, sidebars, or gated content is a great way to develop an email lead list of potential customers. Besides, with the ability to retarget customers with the products they have formerly shown interest in, businesses can boost sales by displaying ads of the right products to the right customer at the right time.
7. Online traffic marketplace vs. specialize in e-commerce
A statistic from practical e-commerce shows that small retailers may see up to 30% higher mobile conversion rates than large retailers.
An e-commerce website will allow you to offer your products and services to customers regardless of the distance and time zone. Customers will be able to purchase your products at any time convenient for them. Need not to afraid of losing sales anymore. This is because your business would be running 24 hours without the need to hire employees to tend the store. Potential buyers are more likely to make purchases when they can place their order instantly, anytime they want.
Traffic Brings Conversions
Many e-commerce in Malaysia struggles to generate traffic when they launch their websites, and the main issue they experience is trouble getting users to access their e-commerce store. The problems end up demotivating online businesses after having to spend time building a beautiful site with great products.
Unlike marketplaces, which have already garnered traffic and brand awareness, they're capable of reaching more customers than specialized e-commerce sites. That said, specialized e-commerce websites can tackle this problem through digital marketing strategies such as Search Engine Optimization and Search Engine Marketing. Businesses like 11Street, Lazada, and Shopee already have a vast network.
They invest heavily in their digital marketing and have accumulated an extensive network with an excellent track record of customers that third-party sellers can leverage. Their substantial investment in digital marketing makes it easier for them to generate traffic.
Growing your web traffic is not hard. But once people visit your website, your site will take off. Everyone on the internet will always be a piece of the pie.
8. Revenue and Profit Work on E-commerce
If you're in a marketplace like Lazada, they make profits based on the product you sell on their platform. Moreover, they earn a commission on each sale by 3rd party sellers on their platform. The commission varies based on the product category.
Whereas if you own the e-commerce site, 100 percent of the profit will go to your business. Profit-wise, it is better to own an e-commerce website rather than be a part of a marketplace. A presence in both marketplace and e-commerce would further increase your online presence.
Conclusion
The rise of e-commerce and integrated purchasing solutions has made it ever more challenging for retailers to persist with only a brick-and-mortar store. Thus, many of these retailers are integrating online with their physical stores.
Take a look at Lotus Malaysia, one of the largest global retailers of general merchandise and grocery has also ventured into e-commerce, having a presence in Lazada & 11street, available via HappyFresh besides its online store. It proves that e-commerce has become crucial for a business to sustain itself, and an e-commerce site helps companies stay competitive and increase profitability.
Besides, an e-commerce site and a marketplace will benefit your business. It is something that every business should consider if they are looking to expand their growth. An example of companies that fails to adapt to the digital market is Blockbuster rent-a-movie retail. They failed to adapt to the digital age, unlike businesses such as Netflix, which offers the convenience of not having to go to a shop to rent a movie physically. Another example would be Toys R Us. They lost their market share to smaller businesses that capitalized on selling toys online. As such, busy parents can easily buy toys for their kids.
We Are Ready to Build Your e-Commerce Website.
There will always be new ways to strategize your digital branding. So we'll try our best to keep you updated on the trends. If you've read up until this part of the article, we're guessing you also want to adapt to the digital market.
Drop us an email, and we will guide you in building your first e-commerce website. To answer the question in the title of this article, yes, online e-commerce is still relevant.
Interested in integrating your physical retail with e-commerce? Let us help you! We specialize in developing E-Commerce Websites that will allow you to enhance each shopper's experience. Are you ready to gain an edge over your competitors and boost profits?
---