Setting up an eCommerce website for a business can be tough, but it will be a lot easier if you have the right guidelines. You can either be a brand new business starting your only online shop or an existing retail business going online to boost sales.
First of all, you need a website to start an eCommerce business. Not just a functional website, you also need an aesthetically pleasing eCommerce website to attract customers to stay at your shop longer. You can read our previous article to check out the top web design & UI trends.
As a web development agency, if not specified by the customer, we usually recommend WooCommerce because it is easy to set up and has a large community and library of resources. In addition, there are many free and premium tools we can install within the eCommerce website to ease the management of the online business.
Key Features of WooCommerce – Open-source eCommerce platform
Free, flexible and amplified by a global community
Retain full ownership of your store's content and data
Compatible with many WordPress themes to create beautiful storefronts
Easy to set up bookings, memberships, subscriptions and dynamic pricing rules
Easy integration with online payment gateways and shipping methods
Automated tax calculation
Quick integration with social channels such as Google Ads, HubSpot, Mailchimp and Facebook
Translation ready
If you are using WooCommerce, here are a few checklists we think are essential when setting up an online shop.
Your eCommerce website can either serve as a catalogue for customers to ask for a quote or an online shop so customers can make payments through the website. If you want peace of mind, the easiest way is to integrate your shop with an online payment gateway. We usually recommend Payex, because they offer many types of payment, such as online banking, credit card and e-wallet at a cheaper rate compared to other big players. If you want to compare different payment methods available in Malaysia, you can read our previous article here.
Parcel delivery services are booming for every industry, especially during COVID-19. If you are selling physical goods, it is important to research before choosing your delivery partner. Regardless of your delivery partner, make sure you make it clear to your customers whether they need to pay additional delivery fees. With WooCommerce, you can set different delivery fees for other locations based on the states/provinces or postcodes. You can also set table rate shipping based on size or weight for each location.
After that, we suggest that you integrate your website with AfterShip Shipment Tracking, where you can include the tracking number for each order after they are shipped. By doing that, your customers will be able to track the orders themselves through the AfterShip online portal.
A lot of people nowadays find online stores through social media platforms like Facebook and Instagram before they go on Google. Apart from making your website look nice, you need to take care of the appearance of your social media feed. You also want your social media visitors to see the products you are selling and be able to check out from there. As you know, Facebook and Instagram both belong to Meta. To link your online products to Facebook and Instagram, you need to do it through Facebook Commerce Manager. We usually install the CTX Feed plugin on the WooCommerce website to generate product feeds for different platforms. You can schedule your feed to refresh in a fixed time interval.
Some customers prefer a personalized experience like communicating with sellers directly through WhatsApp. This is when WhatsApp Business comes in handy. With WA Business, you can set automated replies, create a catalogue of your products, set your operating hours and label your contacts. In addition, you can include your WhatsApp number on your website so the customers can contact you directly for any enquiries.
If you offer support to your consumers, it is crucial to have a contact form or live chat feature on your website. A contact form is a formal way of contacting the support, and you will be able to ask more questions when they are filling up the form. However, users nowadays have a brief attention span, and they prefer to do things more quickly. In that case, you can include a chat bubble at the bottom right corner of your website so the users can interact with you through FB messenger. You can also track where the users are contacting from in the backend. For example, if they are contacting you from the 'Mother's Day Box A' webpage, then in the backend, you will see the URL of the product.
As a business owner, you will definitely need to do the accounts for your business to track the revenue and expenses in your business. We recommend using Quickbooks Accounting Software to manage all your accounts in one place. You can track expenses, manage cash flow, issue invoices, manage inventory and generate financial reports with Quickbooks.
We usually use the WooCommerce Integration plugin created by MyWorks Software for our client's website to synchronize WooCommerce inventory with Quickbooks inventory automatically. This integration is beneficial if you are running both retail and online businesses simultaneously.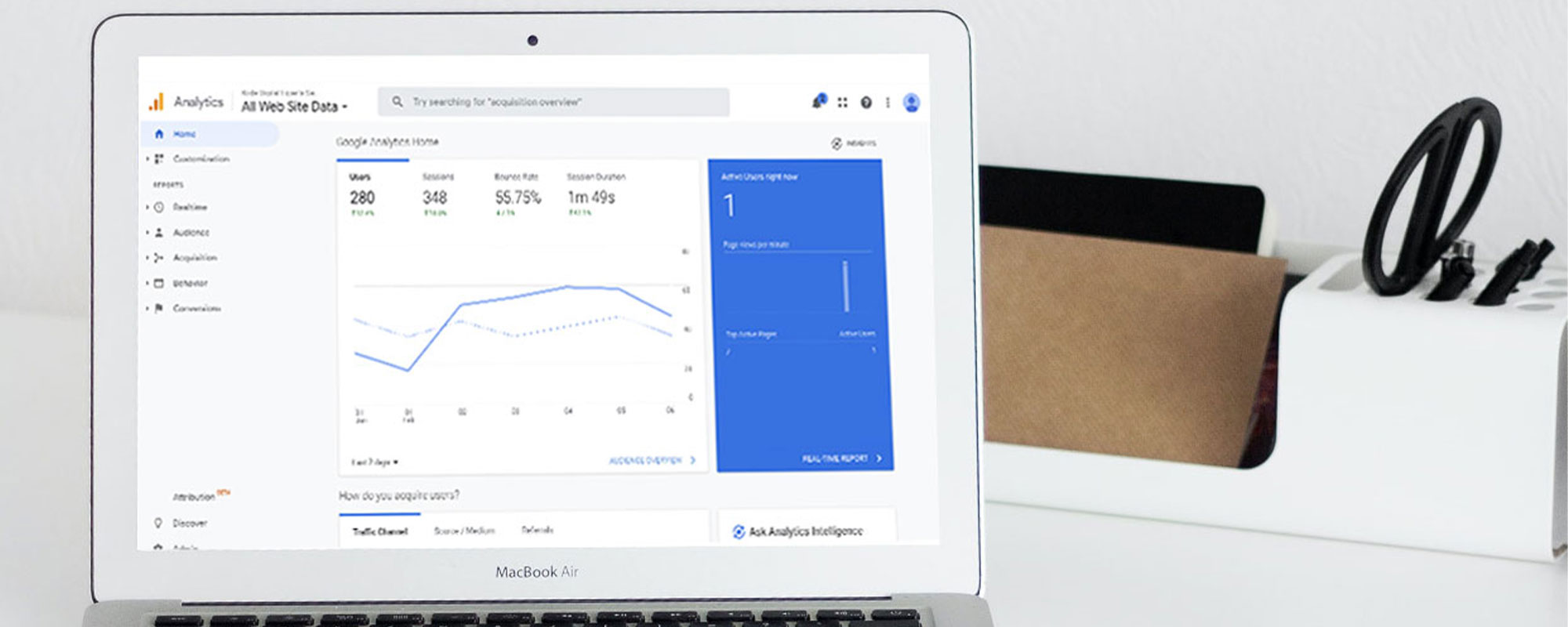 Search Engine Optimisation is vital to track every website's performance. For example, you want to be able to see which page the users like to explore and how much time they spend on each page. You can install the Google Analytics Dashboard for WordPress by Exact Metrics plugin on your WordPress website so you can view the website statistics without logging onto the Google Analytics website. It also offers different filters for you to analyse the data more precisely.
You might not want to turn on your computer everyday to check and manage your online orders. Instead, you can download the Jetpack app on your mobile device and connect it with your WooCommerce shop. In this app, you will be able to perform basic operations like view order information and update order and payment status. However, this plugin is not customisable. Therefore, you will not be able to control the additional information you want to see through the app.
Depending on the nature of your business and your audiences' behaviour, the customers might want to receive the latest updates of your shop. You can add a newsletter subscription form to your website so genuinely interested people can sign up for the email newsletter. Make sure you add the anti-spam functionality to prevent spammers from subscribing to your newsletters.
Mailchimp is a widely used email blasting service to manage your newsletter subscriptions and allow you to create beautiful email templates. You can also group different audiences based on their interests and put them on other lists. There are many ready-made plugins available in the WordPress plugin directory that you can use to synchronize the forms and the user database automatically.
Most consumers will do their research before they buy something from your shop. You can encourage your customers to leave an honest review of your products after their purchase. You can use the 'Customer Reviews for WooCommerce' plugin to automate the entire process. This plugin will send an automated email to the customers once the order is completed and automatically publish the reviews on your website. You can even set it to link to Google Shopping.
Your e-commerce team may be big enough to handle international orders. Multi-currency plugins will bring a lot of convenience to your international customers. They will be able to estimate the price of your products and check them out in their local currency.
Share with us your thoughts about all-things eCommerce
The above recommendations are based on our experience when creating eCommerce websites for our clients. What are the additional features you include in your online shop? We are all ears if you have other suggestions that would benefit other eCommerce shops! Simply contact us via the chat bubble below, or email us at info@kodedigital.expert.
---