About Willy Tan
Sales & Marketing Director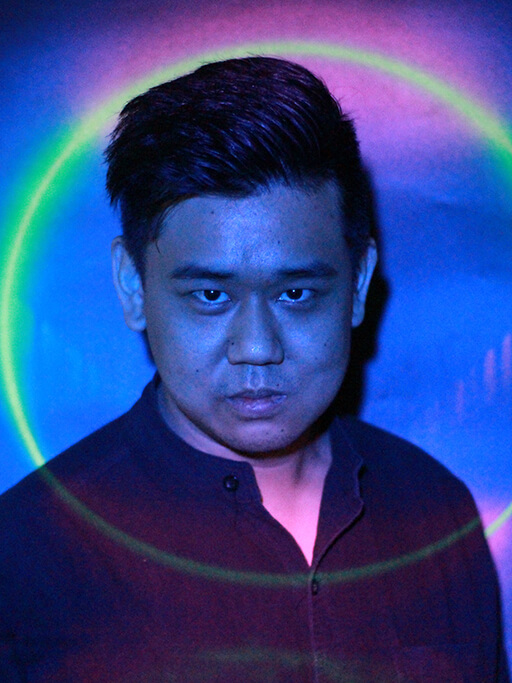 Growing Up As A Tech Kid
As a kid, I've always been attracted to technology, even at the young age of 12. Back then, owning a mobile phone was considered a luxury. I was fortunate to have been brought up at an age where I could witness the advancement of technology – how phones started becoming more and more brilliant and compact over time and how that, in general, affected how we live today. I lived through a time when mobile and the internet became integrated into our daily lives. I'm sure today's generation may not know what it's like not to be able to Google things at convenience, something we may have taken for granted but is integral in our everyday lives.
This very technology that has assimilated into our lives made me passionate about using digital means to help people adapt their strategies to the ever-evolving advancement of technology. Who would have thought that back then (20 years ago), you could browse through an app or search on Google to order a meal to be sent to your location at your convenience?
If you have read past my nostalgic rant, let me introduce myself to you. My name is Willy, and I help people and businesses understand, develop and adapt their marketing strategies to today's digital platforms. If you're still interested to keep reading, then let me share with you why and how Kode Digital started.
From Tech Solving To Problem Solving
My wife, Bei Xian, and I worked and studied in the IT field. How we ended up studying in this field is a whole story. However, to stay on point, after learning the necessary skills from our expensive university course (as all university courses are) in Australia, we were then thrown out into the industry to apply these skills to the workforce. If you are reading this and have gone through this phase as a graduate, you will understand that what we have learned in University is merely the fundamental skills you need to join the working force. Even if you excelled at them, you would need to know how to apply them to benefit the working community and, hence, contribute to the wheels of the economy.
I was never great at the technical skills we were taught in university. I managed to excruciatingly survive and graduate with a bachelor's degree in information technology. On the other hand, my wife was a top-notch student with a talent for coding, and with her technical prowess and expertise, she became the backbone of Kode Digital. Entering the workforce, she immediately landed a junior developer role in a Web Development company while I managed to land myself a technical consultant role at BMW Regional HQ in Australia.
From there, I picked up many things that could never be taught in university. Many interpersonal skills would build my character into the person I am today. My first job's primary role was to understand and communicate with customers on how they interact with technology and to help them solve their problems. Looking back, this helped me realise a critical thing that has helped me throughout my career- my desire to help solve problems.
I later moved on to another international technology company, Pitney Bowes, as a business development representative. If I had to choose my most learning experience, it was this role that has shaped me into becoming the person I am today. With the help and guidance of a fantastic manager, Simon Kobakian, I learned how technology benefited and helped many companies achieve their goals. I learned to understand how companies all have business problems which could be resolved with the help of technology. This is where my desire to understand and identify problems shined through. I was able to help companies find solutions to their business problems, and this gave me great satisfaction in doing my job.
This Is Where Kode Digital's Journey Begins
Fast forward a couple of years, and my wife and I had to decide to come back to Malaysia. During our time working in Australia, unbeknown to us, we had picked up skills and understanding of how businesses operated and thrived in a technologically advanced country. My wife has had her fair share of experience she accumulated throughout her time in Australia, and if you are interested, you can read about it here. Coming back to Malaysia, we took a few months to settle down. During this time, we mostly enjoyed some off time from our 9-5 work life and met many people.
My curiosity in understanding how things work gave me an idea of how Malaysian businesses operate. What we learned is that Malaysian businesses are a far cry from technologically developed countries like Australia in terms of adopting technology. Being someone who understands problems and tries to solve them, together with my wife (who, at this point, is a prodigy in her field of web development), we started Kode Digital to help businesses adapt their current business models to the fast-paced technological world. What we do is simple: we try to understand your business goals, and we will help you plan, strategize and execute digital campaigns to achieve those goals.
For example, if a retail business is looking to increase their sales through digital means, we will help to identify the target audiences and recommend the best platforms available to market the business that would help generate a return on investment. Marketing needs to be done for any business to generate awareness and sales. We help businesses market it to the right audience through the right platforms with the right message.
Growing The Business Into A Family
So, how do we develop these messages that would get noticed by the right audiences? Would that interest them enough to interact or share our messages? This is where I think we are different from other agencies because it takes a team effort to execute an effective campaign and develop the best version of the message we can. It takes a team of individuals with many skill sets but one goal: to help businesses achieve their objectives.
One thing that we have grown and developed as Kode Digital grows is that we plan and work as a team to help our clients. Oftentimes, we will be randomly having brainstorming sessions to come up with new ideas to help our clients do something different that would make them stand out from their competition. So although Kode Digital has only been around for 3 years, our team has continued to grow, and I have been learning new skills and strategies in the marketing industry.
So, I am taking all those skills I have learned and putting them to good use and hopefully playing my part in helping Malaysia become a technologically advanced country. I do my work not because I want a paycheck at the end of the month but because I honestly believe I can help companies to achieve their goals using digital platforms. My role in Kode Digital now is not purely in developing sales; I help develop strategies for companies by thinking differently and adapting to current digital trends and platforms. So, if you are still reading this story and want to understand how technology helps businesses feel free to reach out. Does not matter if you are a graduate or a prospect; I am always happy to have a chat about anything digital.