About Harry
Senior Digital Marketing Executive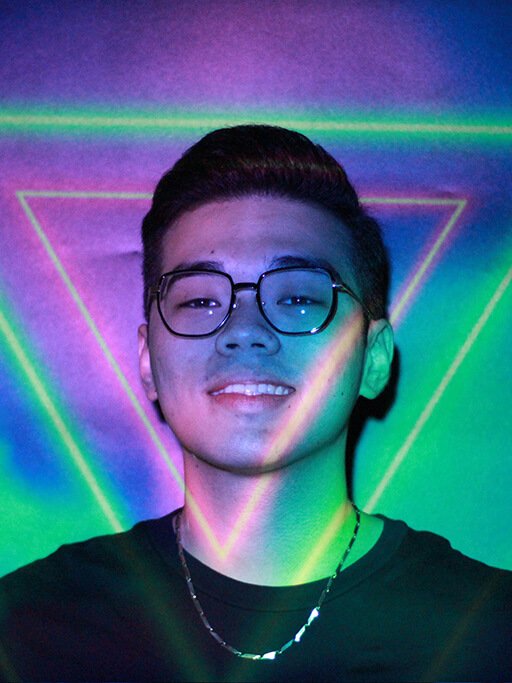 I HATED Marketing Jobs.
Why? Because I was super-introverted. Marketing is commonly, or I should say stereotypically, considered a SALES department. Don't get me wrong, I am not saying that I do not like salespeople. What I meant was, I am just not comfortable speaking to strangers.
Until I learned more about the field of Marketing.
When I was still doing my diploma, I told my friends and family that I would NOT further my study in Marketing, simply because I didn't want to be a salesperson. But what are the alternatives? Human Resources, Finance, and Accounting. Here's the thing, I don't want to be a salesperson, but at the same time, I don't want to sit in the office and do the same task every day. So…what should I pick?
As I struggled with what course I should take for my degree, I realized that I am very into the eCommerce industry. It's interesting to see that they are able to generate sales without salespeople running everywhere to sell the products, and they are just selling online! I know this is what I want to do, and from there, I discovered Digital Marketing.
. . . . .
It Was A Beautiful Mess.
My college required us to do two internships throughout our degree course, so I did. My first internship was in a food delivery company, doing business support (admin) and inbound sales. I badly wanted to work in a marketing agency for my second internship because I wanted hands-on experience in this field. But thanks to my previous experience, I got into another food delivery company AGAIN.
Like what I expected, I was doing the same tasks just like what I did in my previous internship. Just when I thought my internship was going to be wasted, my former-supervisor brought me to the marketing department and introduced me to the digital marketer of the company. My former-supervisor even allowed me to join to the marketing department and learn whatever I wanted to. And fast forward to my last week of internship, I got offered to be their contractor as a sales cum digital marketing officer. This is how I started my journey as a digital marketer.
After I finished my contract with this food delivery company, I found my second job. This time, I am officially a Digital Marketer! But with a "Junior" in front of the title, HAHAHA. My tasks were to manage a social media account, and run ads across different platforms, such as Facebook, Google and Traffic Source. Within a year and a half, I grew from a Junior to an Executive, and from a team member to a team lead. Although I knew my second job was stable and secure, it was just not the time for me to be satisfied with stability in my career. There is more for me to explore, learn, and achieve. So here I am, joining as a Digital Marketing Strategist at Kode Digital.
. . . . .
Do What You Love, Love What You Do.
Don't let anyone tell you what you should or shouldn't do. My family and friends told me to work in the factory line as they offer the best benefits and pay for fresh graduates. Well, they're not wrong. I did need money to support myself and my family, and the factory line seemed like a good option. But getting a high pay with a boring daily routine job, is this what I am looking for? Definitely not.
Digital marketing and eCommerce are the industries that I am passionate about. So I chose what I love to do, although I know I would struggle in the early stage as an inexperienced fresh graduate. Indeed, it was a tough time for me. I had the LOWEST pay among all my friends from the same course, and I doubted myself multiple times. There was a voice in my head asking myself, if I chose the correct industry and if I should give up and just work in the factory line like my other friends. But one thing for sure, I enjoyed doing it.
"You have ZERO experience. This is the amount you're gonna get". I don't know how many fresh graduates received a statement like this, but I did. Before I got my second job, an employer told me this, which made me realize that certificates mean nothing. Hence, I started doing research, case studies, and testing to gain as much experience as possible. In order to make myself stand out, I widen the scope of my focus from Facebook advertising to social media management, copywriting, design, website development, and more. Eventually, I found my second job. I joined as a team member and left as a team lead. Now, I am glad that I am part of the Kode Digital family, doing what I love and helping businesses to
grow online.
There is no such thing as wasted time when you are doing something you love, because you either earn or learn from the process. Yes, you could be struggling throughout the process, but just remember:
"Through every dark night, there's a bright day after that. Stick your chest out, keep ya head up" – Tupac Shakur.