Strategizing your social media is very important and we have covered this in our last post. Using social media is one of the effective and cheaper alternatives to get your marketing for your business up and running. It is easy to keep your social media on track, so today here's our top 10 of do's and don'ts for your social media. Before we get started, don't forget to follow us on Facebook and Instagram for more tips and tricks.
SOCIAL MEDIA DO's
#1
Ensure it's a business page, not a personal page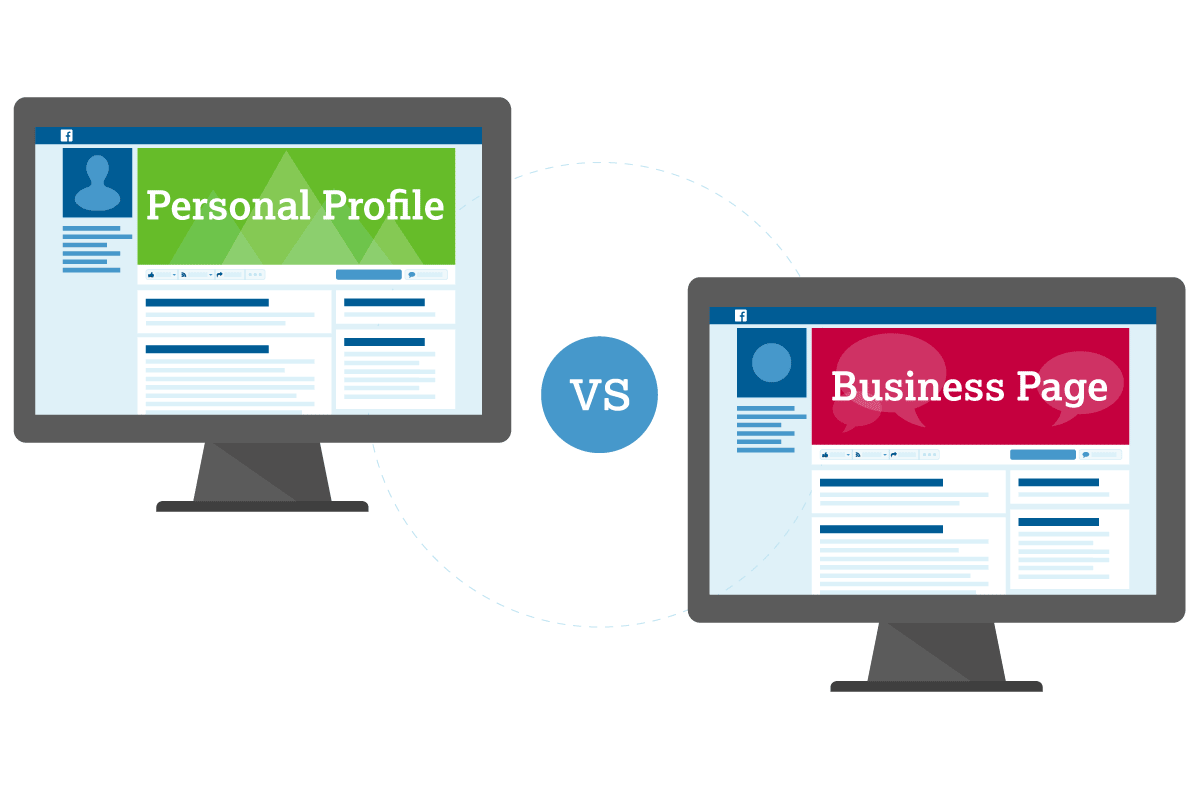 This is a major thing that you need to check, there's a difference between a business page and a personal page, it applies on most social media platforms. We've all seen people who are still using their own personal accounts for their business, adding the audience as friends and doing digital marketing. It's a great way to build connections but personal pages have a limit to the number of friends you can have. At some point, you'll have hit the ceiling (which is 5000 friends) and your audience group is then limited to that figure. Having a business page will allow you to grow your audience size to an infinite number while giving you more control on the post or captions that you want to tell your audience. A key feature for having a business account is to gain access to advertising function which will allow you to craft an ad with your selected audience group. Remember whether your business is on Facebook or Instagram, make sure it is a business page.
#2
Fill all of your business details
The first thing you should look at would be the Name Tag of your business. For example @kodedigital.expert. If possible try to have your business name tag consistent across all your social platform. Second thing is to ensure all of your business details are filled in the about and info section. This is paramount for you to rank higher on search engines. Having these details filled enable search engines like google to find the relevant information to match with search results. if it is incomplete it will be harder for search engines to "crawl" on your business page.
#3
Think before you speak (post)
This statement here applies everywhere and to everyone. Even though there is freedom of speech on the internet, for businesses any post or statements need to be strategically analysed or it might be misunderstood by the audience. We should always double check to see if our statement will be appropriate for our target audience, in order to gain or retain existing followers.
#4
Update consistently
Another way that social media searches will rank your page is through analysing the page activities. If the page has a consistent update, it will more likely to be ranked higher because social media like Facebook wants people to get content that they can consume so they will stay in the environment without switching over to another social platform.
#5
Give tips or advice
Rather than pushing your products all the time, tone down a bit. Show that you care about your audiences and that your goal isn't just to keep selling them. Give useful tips and tricks on your products, or other information that can be included in their lifestyle. People will more likely engage with your post that gives them information or facts that they do not know. So a post like "Did you know?" will generate more attention. Just be subtle on your promotion.
SOCIAL MEDIA DON'TS
#1
Absolutely no spamming
Social media is definitely a platform used for sharing information, but it is a big NO on social media for you to spam any type of information or promotion. This may lead your audience getting annoyed and frustrated with repeated content which will lead to them unfollowing your page or hide your posts. There is a rule of thumb that was introduced by business.com, the rule of 5:3:2
5 should be content from other sources that are relevant to your audience, otherwise known as curation.
3 should be content you've created, that's relevant to your audience, or creation.
2 should be personal, fun content that humanizes your brand to your audience, to be referred to as humanization.
Try this rule of thumb and put into use but it does not mean that you have to follow it to the dot. Figure out you're own way of creating your content by monitoring your engagement. We will discuss how to monitor your engagement in our later post.
calltoaction
#2
Don't be needy
For any kind of marketing, there is a term called "Call To Action (CTA)",  you want to call or invite the audience to follow your content or page but don't overstate it. Try using a softer method on the way you attract your followers. If they feel that you are being needy, there is a high probability that people will not follow you.
#3
Don't complain
Different people have different opinions on complaining, well that opinion usually falls on the negative part of it. It's best for businesses to remain neutral in every aspect, but, if know how your market works maybe you can turn it something else.<?p>
#4
Don't spam hashtags
Most people are abusing hashtags, different social media have different ways of treating hashtags. For example, on Facebook using more than 5 hashtags would not beneficial to your content. Try doing some research on the social platform and how the hashtag algorithm works. Then you can plan around how you can use these hashtags optimally.
#5
Don't share the same thing
It's okay for you to share a similar content but not the same content. What we mean is, if you want to share the essence of the previous post, you can. However, try rephrasing it so that it won't be the same. You don't want the search engine to mislead their searches and finding a duplicate. This will be bad for your social media page in the long run.
endnote
So that's our top 10 of do's and don'ts of social media. Just be reminded that social media is constantly updating, and these dos and don'ts will be changing as well. There will always new ways to strategize your social media, so we'll try our best to keep you updated on social media trends. If you like our website trends design, you will love our other articles, check us out at code digital.expert. If you haven't already, follow us on our social media and stay tuned to tips and tricks on all things digital.